Research in the Landscape ∙ Micah Stanek ∙ SP18
WITH A
CREATIVE ACTIVISM


Song credits: "Shock" by Ana Tijoux
The situation

Creative activism is a spatial practice. It is a situation, rather than a site. It manifests itself locally and globally. Through it, geographically isolated movements are united in cause and concern, communicable in content.

The current situation in Puerto Rico is characterized by neocolonialism, neoliberal capitalism, and disaster capitalism. Puerto Rico has been and continues to be disenfranchised. They receive the "shit end of the stick" in their relationship to the United States. Furthermore, Puerto Rico's own marginalized citizens in the Comunidades Especiales–impoverished communities collectively enumerated in Puerto Rican legislature–are at an even greater disadvantage. Therefore, it is within this context that the thematics of independence, resiliency, and autonomy are considered.

Temporary Autonomous Zones (TAZ) are the means in which this Research by Design is situated. The normative conditions of a complicit colonial culture, manifest in the global "grid" of control, are opposed. TAZ locates the cracks and faults in this grid and instigates tactics towards sovereign, independent, and autonomous conditions. This experimental approach provides resistive effort potentialities and tactics in St. Louis and Puerto Rico alike.
...

A CALL TO OCCUPY
TEMPORARY AUTONOMOUS ZONE
-STL-
DOWNLOAD .JPG


PRINT ON 11" X 17"


APPLY TO EVERY AVAILABLE SURFACE
HOW TO OCCUPY

BANNER HANG
Materials: 4' x 6' vinyl banner, zip-ties
PROJECTION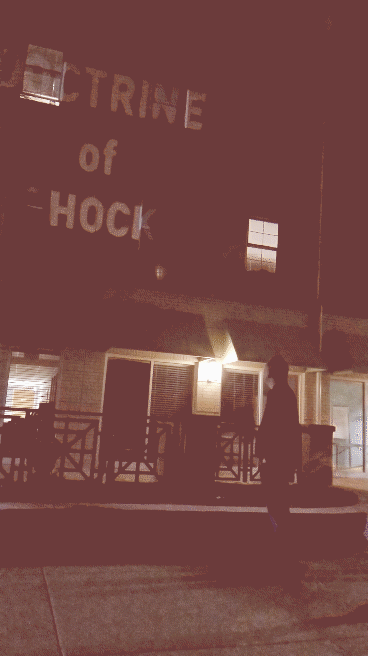 Washington University in St Louis: South 40
Washington University in St Louis: Busch Hall
Lyrics: "Shock" by Ana Tijoux
Materials: Pico Projector, 25W deep cycle battery, solar panels (not pictured), 200W Inverter, Computer
POSTER PLASTER
Materials: 11" x 17" copy paper
HELP THE CAUSE:



MEMBERS IN AGREEMENT